"A very drinkable Jameson."
87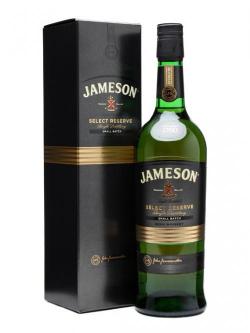 70cl / 40% - A special pot still malt whiskey heavy version of Jameson. Select Reserve has lots of first fill bourbon and sherry casks in the mix giving it a much richer flavour than regular Jameson, with a strong sherried note.


This dram has a amber-like color.

Nose (87): more than average. honey, corn, vanilla, cinnamon, peaches, chocolate.

Palate (87): light, smooth. honey, corn, pepper, spices, citrus.

Finish (86): average. honey, corn, citrus.

So based on other whiskies I have already tasted I rate this Jameson Select Reserve Small Batch Irish Blended Whisky with 87 points over 100.
Buy this bottle at
Save money when you buy Irish Whiskey online. Check for the best prices from best online shops below: