This week features a really interesting article about how Benriach 16 years is done and the travels of Serge around the world in 80 whiskies.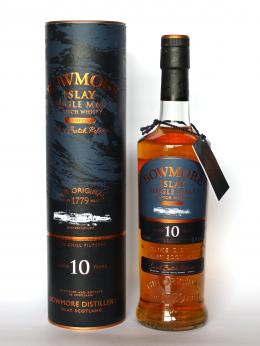 Whiskyfun still travelling around the globe with his Around the world in 80 whiskies. This week is portrays a Czech whisky, a Polish whisky and one Hungarian whisky.
Dramming posts a very interesting disclosure of how Benriach 16 years old is crafted as explained by Stewart Buchanan at the Spirit of Speyside Festival. Also writes about Dufftown distillery.
John Hansell of Malt Advocate writes in What does John know? blog about reviews done to Greenore 18 years old and Mackinlay's Shacklenton Whisky by Dominic Roskrow and Benromach Origins 12 years old by Dave Broom.
John writes about Glenlivet 70 years old, Four Roses 2011 Limited Edition, Bowmore Tempest and Port Charlotte PC7
John also explains the Buffalo Trace Single Oak project with a two parts article. Here is part 1.
Ruben from WhiskyNotes.be review two more Longmorn 1975 from Daily Dram and Whisky Agency. He writes about the Limburg Whisky Fair 2011 and tasted also Inchgower 1982 from Whisky Doris, a specially bottled Strathisla 1963 for Whisky Fair 2011 from Gordon and MacPhail and a Karuizawa 1991 Noh.
Whisky for Everyone writes about the Master of Malt Blending Challenge. For £29.95 you get 10 blended samples, each corresponding to a renowned blogger who get a kit to create the best possible blended whisky. Really interesting idea. You can read more at Master of Malt blog. Also they write about Glen Garioch 1991 Vintage
Enjoy reading it.